Yogi Adityanath
Name
Yogi Adityanath [Ajay Singh Bisht]
Born
5 June 1972 Panchur, Pauri Garhwal district, Uttar Pradesh, India
(present-day Uttarakhand, India)
Age
49 Years
Education
Hemvati Nandan Bahuguna Garhwal University, Shri Bharat Mandir Inter College Rishikesh
Parents
Anand Singh Bisht, Savitri Devi
Siblings
Mahendra Singh Bisht, Shashi Singh, Manvendra Mohan, Shailendra Mohan
Height
1.63 m ( 5′ 4″ or 163cm )
Nationality
Indian
Religion
Hinduism
Cast
Thakur
Occupation
Politician
Party
Bharatiya Janata Party
Office
C.M. of Uttar Pradesh until 19 Mar 2022
Residence
5, Kalidas Marg, Lucknow, Uttar Pradesh, India
Guru
Mahant Avaidyanath
Post
Mahant of the Gorakhnath Math
Website
www.yogiadityanath.in
Net worth
Approximate 72 Lakh (INR)
Yogi Adityanath Description
Yogi Adityanath ( Ajay Singh Bisht ) is the Mahant and politician of the famous Gorakhnath temple, Gorakhpur and is the Chief Minister of Uttar Pradesh. He was born on 5 June 1972 in a Garhwali Rajput family of Panchur village of Yamkeshwar tehsil located in Pauri Garhwal district of Uttarakhand. The original name of Yogi Adityanath is Ajay Singh Bisht. His father's name is Anand Singh Bisht who was a forest ranger and his mother's name is Savitri Devi.He is the fifth of the seven children of his parents and has three elder sisters and one elder brother and he is the fifth and has two younger brothers.
Yogi Adityanath Education
Yogi Adityanath started his studies in the local school of Gaza in Tehri in 1977 and passed the 10th class examination from here in 1987.
In 1989, he passed his intermediate examination from Shri Bharat Mandir Inter College, Rishikesh.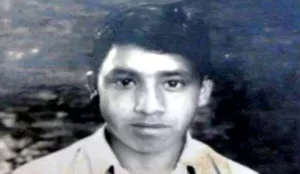 While pursuing his graduation in 1990, he joined the Akhil Bharatiya Vidyarthi Parishad.
In 1992, he passed the B.Sc in Mathematics from Hemwati Nandan Bahuguna Garhwal University, Srinagar.
Yogi Adityanath came to Gorakhpur in 1993, to research Guru Gorakhnath during his MSc in Mathematics and came in contact with Mahant Avaidyanath during his stay in Gorakhpur, who was a resident of his neighboring village and an old acquaintance of his family. Eventually he went under the shelter of the Mahant and took initiation.
In 1994, he became a complete monk, after which his name changed from Ajay Singh Bisht to Yogi Adityanath.
What is the name of Yogi Adityanath's wife?
Yogi Adityanath's wife's name, in fact, Yogi ji has retired in childhood and he is not married at all. But a woman Neetu Singh is telling Yogi Adityanath as her husband.
According to the information, a group of Anganwadi workers tried to meet CM Yogi in Sitapur. But the police thwarted his attempt and arrested him. The leader of Anganwadi workers, who came under police custody, told that she was married with the Chief Minister on December 5, because she accepted him as her husband by taking 7 rounds with Chief Minister Yogi Adityanath's photo.
Neetu Singh says that she has come here with her colleagues so that either the CM should fix the honorarium of Anganwadis of 15 thousand or accept her as his wife.
In this marriage, the woman garlanded the picture of Yogi amidst the tunes of film songs. Hundreds of Anganwadi women workers were present at the wedding.
Because of this, the marriage of CM Yogi's photo was done.
Actually, behind this marriage, the purpose of women Anganwadi workers was to reach their demands to CM Yogi Adityanath. Anganwadi workers said that the husband gives every happiness to his wife, fulfills her every insistence, so Neetu Singh adopted this path.
Yogi Adityanath is not married, due to which he has no children, he is a sanyasi.
Yogi Adityanath Controversy
He is a Hindu mahant who has also been involved in some controversy, due to which in 2008 there was a deadly violent attack in Azamgarh on 07 September. The attack in which Yogi ji narrowly survived.
In this attack, more than 100 vehicles were surrounded by the attackers and poor unarmed people were also bled. Adityanath was arrested during the Gorakhpur riots when a Hindu youth lost his life in firing during the Muslim festival of Muharram.
The district magistrate said that she was badly injured. Then the officials refused to let Yogi go to that place, but Yogi Adityanath was adamant to go to that place, then he demanded to remove the curfew imposed in the city. The next day he announced to organize a tribute meeting in the center of the city but the District Magistrate refused to allow it.
Yogi Adityanath also did not worry about it and got himself arrested along with thousands of supporters. Adityanath was sent to jail under sections 151A, 146, 147, 279, 506 of CrPC. The effect of the action on him was that some coaches of the Mumbai-Gorakhpur Godan Express were set on fire, which was blamed on his organization Hindu Yuva Vahini.
Who is Yogi Adityanath | Bio, Career, Wife, Controversy and more
These riots were also spread in 6 districts of Eastern Uttar Pradesh and in three cases. The day after Yogi Adityanath's arrest, District Magistrate Hariom and Police Chief Raja Srivastava were transferred.
It was believed that due to the pressure of Yogi Adityanath, the Uttar Pradesh government of Mulayam Singh Yadav had to take this action. Yogi Adityanath was against conversion, so Yogi Adityanath ji was a sanyasi and was very famous for going back to his home.
In 2005, Yogi Adityanath allegedly purified 1800 Christians and converted them into Hinduism. This purification work of Christians was done in Etah district of Uttar Pradesh.
Relations with Bharatiya Janata Party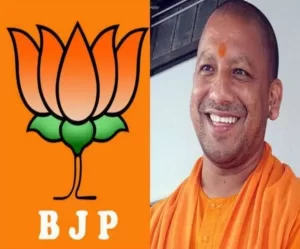 Adityanath's association with the Bharatiya Janata Party goes back a decade. He has a significant influence in eastern Uttar Pradesh. Prior to this, his predecessor and former Mahant of Gorakhnath Math, Mahant Avaidyanath has also won the 1991 and 1996 Lok Sabha elections from the Bharatiya Janata Party.
Performance in Lok Sabha elections
Yogi Adityanath first contested elections from Gorakhpur in 1998 as a BJP candidate and then he won by a very small margin. But after that his victory margin increased in every election and he was elected MP in 1999, 2004, 2009 and 2014. He formed Hindu Yuva Vahini in April 2002.
Political life
Continuing from 1998 on the ticket of Bharatiya Janata Party, representing Gorakhpur Lok Sabha constituency, contested elections as a BJP candidate and won. Then his age was only 26 years. He was the youngest MP of the Twelfth Lok Sabha (1998–99). In 1999, he was re-elected MP from Gorakhpur.
In April 2002, he formed the Hindu Yuva Vahini.
Won the Lok Sabha elections for the third time in 2004.
In 2009, he reached the Lok Sabha by winning more than 2 lakh votes.
In 2014, he was elected again for the fifth time by winning more than two lakh votes.
The BJP got a majority in the 2014 Lok Sabha elections, followed by by-elections to 12 assembly seats in Uttar Pradesh. In this, a lot of publicity was made from Yogi Adityanath, but the result was disappointing.
On March 19, 2017, in the meeting of the BJP Legislature Party of Uttar Pradesh, Yogi Adityanath was elected as the leader of the legislature party and handed over the chief minister's post.
Yogi Adityanath was sworn in as the Chief Minister of Uttar Pradesh on Sunday, 19 March 2017. The oath ceremony was held at Kanshi Ram Smriti Upvan in Lucknow. Two Deputy Chief Ministers [ Dinesh Sharma (MLC) (b. 1964), Keshav Prasad Maurya (MLC) (b. 1969) ] were also made with him. For the first time in the political history of Uttar Pradesh, two Deputy Chief Ministers were made.
FAQ
What is the real name of Yogi Adityanath?
Yogi Adityanath was born as Ajay Mohan Bisht on 5 June 1972 in the village of Panchur, in Pauri Garhwal, Uttar Pradesh (now in Uttarakhand).

How many brothers and sisters have Yogi Adityanath?
Mahendra Singh Bisht
Shashi Singh
Manvendra Mohan
Shailendra Mohan

When was adityanath born?
5 June 1972 (age 49 years)

Where is from Yogi Adityanath?
Pauri Garhwal

Who is the mother of Yogi Adityanath?
Savitri Devi

What is the educational qualification of Yogi Adityanath?
He completed his bachelor's degree in Mathematics from the Hemwati Nandan Bahuguna Garhwal University in Uttarakhand.
You may also like some biography…