Falguni Nayar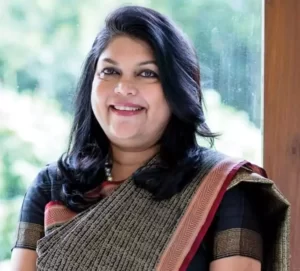 Personal Life
Name
Falguni Nayar
Date of Birth
19 February 1963 (age 58)
Birthplace
Bombay, Maharashtra, India
Nationality
Indian
Religion
Hindu
School
The New Era School
Collage/University
Sydenham College of Commerce and Economics, Mumbai
Indian Institute of Management Ahmedabad
Educational qualification
B.Com, Post Graduate Diploma in Management
Marital Status
Married
Spouse
Sanjay Nayar ​(M. 1987)​
Children
2 (Anchit Nair and Advaita Nair)
Profession
Businesswoman
Languages
Hindi, Gujarati, French
Career Journey
Founder and CEO
Nykaa.com
Apr 2012 – Present9 years 9 months
Mumbai, Maharashtra

Kotak Investment Banking Graphic
Managing Director, Kotak Investment Banking
Kotak Investment Banking
Dec 2007 – Mar 20124 years 4 months

Kotak Securities
Kotak Securities
13 years

Director and Head of Institutional Equities Business
2001 – 20076 years
Mumbai Area, India

Head Of International Business
1997 – 20014 years
Greater New York City Area

Head Of International Business
1994 – 19973 years
London, United Kingdom

A F Ferguson & Co Graphic
Manager
A F Ferguson & Co
May 1985 – Dec 19938 years 8 months
Company Profile
Company Name
Nykaa
Industry Type
E-Commerce
Founded in
2012
Headquarter
Mumbai
Key People
Falguni Nayar, Adwait Nayar, Reena Chabbra
Employees
2,000+ (Till – 2021)
Services
Multi-brand beauty retailer selling cosmetic and wellness products
Website
Nykaa.com
Awards
The Most Powerful Women in Business 2017 – Business Today
FICCI Ladies Organisation (FLO) Award
Woman Ahead (2017) – Economic Times Startup Awards 2017
Net Worth
$6.5 billion (as of November 2021)
The women of India wave the flag in every field in the country. The coverage of Indian women's capacity is resonating at home and abroad. Be it an athlete from India or an actress. Female doctors, engineers, and entrepreneurs are making the country proud in their respective fields. The name of one of these women is much discussed these days, it is Falguni Nair. Falguni Nair is a businesswoman whose company has recently become one of the largest in the country.
Falguni Nair herself has been included among the richest women in the country. Her success is also special because Falguni is a billionaire woman made on the shelf. Falguni did not take on this position on the basis of any inherited company or her parents' money, but she has written her own success story. Today everyone knows the name Falguni Nair. Even if ordinary women don't know you from house to house, they must have known and used your company and its products. Let's find out who Falguni Nair is. What is the history of the Falguni struggles like?
Personal life
Falguni is the most popular Indian business woman, founder and CEO of beauty and lifestyle retail company Nykaa. She was born on February 19, 1963 in Bombay, Maharashtra, India. She is one of the women who made themselves Indian billionaires. Falguni Nair's father is Gujarati and used to do bearing business, while her mother also helped her father's business.
Her husband's name is Sanjay Nair. Falguni Nair and Sanjay Nair got married in May 1987. They also have 2 children and their names are Anchit Nair and Advaita Nair.
Education
After completing her studies, Falguni Nair completed her graduation from Sydenham College of Commerce. After this, Falguni Nair did her postgraduate degree at the Indian Institute of Administration in Ahmedabad.
Career
After graduating from IIM Ahmedabad, Falguni began her career as a consultant for AF Ferguson & Co. She then spent 18 years at Kotak Mahindra Bank, running various companies and was Managing Director of Kotak Mahindra Investment Bank, and was a director of Kotak Securities – division of Institutional equities of the bank.
Falguni Nair, a former IIM Ahmedabad student, was the former managing director of Kotak Mahindra Capital Company, which she left to pursue her dream of becoming an entrepreneur. This decision to leave a fruitful career behind and enter the corporate world was driven by two factors:
1) her love of makeup and
2) her curiosity to explore online marketing platforms, which she recognized as having great potential.
In 2012, at the age of 50, she decided to take a great leap of faith, leave her job and embark on an entrepreneurial path. They had come to understand that beauty in India was an untapped market, and was on its way to experiencing an explosion. When it comes to her interest in the business, she drew on the strength of hardcore entrepreneurs like UTV's Ronnie Screwvala and PVR Cinemas' Ajay Bijli. Her confidence and her willingness to take risks in her life inspired him greatly.
Nykaa was founded in 2012, and she got the idea when she felt confident and empowered to be guided through the correct way to use beauty products, and what are the right products to use. She found this experience in multi-brand beauty stores like Sephora and Falguni, despite not being a regular consumer of beauty products, Falguni was tempted to buy hundreds of dollars worth of products due to proper guidance. She felt the need to repeat this India. Falguni also wanted the women of India to feel empowered.
Nykaa is primarily an e-commerce website that offers beauty and wellness products from major brands including Lakme, Kaya Skin Clinic, L'Oreal Paris, etc. It has an offline presence in 17 stores and is expanding. It has more than 850 selected brands and 35,000 products. With Falguni Nair at the helm of Nykaa's journey, the brand is sure to be more successful in the years to come. The brand is primarily focused on empowering women and offers excellent career options for women.
About Nykaa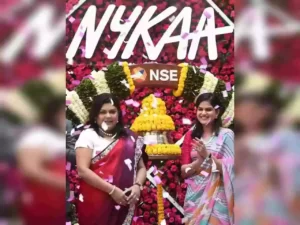 Falguni Nayar founded Nykaa in 2012 with a vision to build an omnichannel multi-brand retail business focused on beauty. By empowering customer choices and enabling brands to reach the breadth and depth of the country, Nykaa has become India's leading beauty retailer and plays a pivotal role in developing the Indian beauty market. .
Today, leading a team of more than 1,600 Nykaa-ites, Falguni has built a beauty and lifestyle retail empire with a portfolio of more than 1,500 brands, including his own private label, available online and in 68 stores across India. Nykaa's income exceeded Rs. Rs 1200 crore in revenue in FY 2019 and is on track to exceed rupees. Rs 2000 crore in fiscal year 2020. Nykaa has ventured into new verticals like Nykaa Fashion, a style-driven fashion platform and a first in fashion.
Nayar is one of two self-made Indian billionaire women. Nayar is now the richest Indian billionaire with her wealth estimated at $ 6.5 billion, after recent listings, and she is among the 20 richest people in India.
Falguni Nair net worth
Half of Nykaa is in the hands of Falguni Nair. In such a situation, due to Nykaa's success, Falguni Nair's net worth increased rapidly. After Nykaa's entry into the stock market, Falguni Nair's net worth had risen to $ 6.5 billion, or about Rs 49 billion. With this, Falguni Nair, the founder of Nykaa, became the richest self-made woman in India.
Awards
Falguni has received many accolades throughout her career. She received the 'Woman Ahead' award at the Economic Times Startup Awards 2017. In the past year alone, recognizing her contribution to the Indian beauty industry, Falguni was awarded the Entrepreneur of the Year award at the Economic Times Awards for Corporate Excellence 2019 She was also listed as one of the Power Businesswomen of Asia 2019 by Forbes Asia and named Businessperson of the Year 2019 by Vogue India. Most recently, Ernst and Young awarded him the EY Entrepreneur of The Year 2019 – Start-up Award. She is a board member of several companies, including ACC, Dabur, Endurance Group, and Tata Technologies.
Some facts about Falguni Nayar
She belongs to a Hindu family.
She was born and raised in Mumbai, Maharashtra.
Falguni Nayar came from a business background and her father owned a bearing company.
Falguni met Sanjay Nair (her husband) at IIM Ahmedabad and has become very close to him ever since. They both graduated in 1985 and married in May 1987. She has a son and a daughter.
Falguni started her career as a management consultant.
She worked at Kotak Mahindra Capital Company for 18 years before leaving to start her own company in 2012.
Falguni founded Nykaa, a multi-brand online beauty retailer, in 2012. It is one of the leading online cosmetic brands in India.
In 2018, Nykaa joined Femina to host the 2018 Nykaa Femina Beauty Awards.
On August 3, 2021, Nykaa filed IPO documents with SEBI. The IPO reportedly involved a new share issue worth Rs 525 million, and the company's shares were to be listed on the BSE and NSE.
Shortly after the launch of Nayaka's IPO in November 2021, the company's shares rose 89% when they began trading on November 10, 2021, and Nair's net worth rose to $ 6.5 billion, bringing the makes you the richest person in India. -The made woman became a billionaire.
FAQ
Who founded Nykaa?
Falguni Nayar
Why Falguni Nayar is a role model ?
Having a role model like Uday Kotak, who built his company from scratch, helped. Falguni believes an organization should have a long term collective journey with all the stakeholders namely employees, consumers and vendors. Falguni has successfully built an amazing work culture that adds value and achieves progress.
Who is Falguni Nayar husband ?
Sanjay Nayar
How did Nykaa get its name ?
Derived from the Sanskrit word 'Nayaka' meaning actress or one in the spotlight, Nykaa is all about celebrating the star in each woman, and being her confidante and companion as she embarks on her own journey to discover her unique identity and personal style.
Who is the CEO of Nykaa ?
Falguni Nayar
Is Nykaa an Indian company ?
Nykaa is an Indian e-commerce company, founded by Falguni Nayar in 2012 and headquartered in Mumbai. It sells beauty, wellness and fashion products across websites, mobile apps and 76 offline stores.
Enternal Link