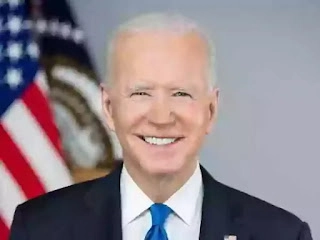 Name
Joseph Robinette Biden Jr. ( Joe Biden)
Born
November 20, 1942 (78 years)
Scranton, Pennsylvania, U.S.
Spouse
Neilia Hunter ​(m. 1966; died 1972)​
Jill Jacobs ​(m. 1977)​
Children
Beau Hunter Naomi Ashley
Parents
Joseph Robinette Biden Sr.
Catherine Eugenia Finnegan
Education
University of Delaware (BA)
Syracuse University (JD)
Political party
Democratic (1969–present)
Occupation
Politician, lawyer, author
Present
46th President of the United States
Net worth
Estimated $8 million
Early life and career of Joe Biden
Joseph Robinette Biden Jr. (Joe Biden, born November 20, 1942) is an American politician who is the 46th and current president of the United States of America. Joseph Robinette Biden Jr. was born November 20, 1942 at St. Mary's Hospital in Scranton, Pennsylvania, to Catherine Eugenia "Jean" Biden and Joseph Robinette Biden Sr. The oldest child in a Catholic family, he has a sister, Valerie, and two brothers, Francis and James. Jean was of Irish descent, while Joseph Sr. had English, French, and Irish ancestry.
Biden, who was raised in Scranton, Pennsylvania and New Castle County, Delaware, received a bachelor's degree from the University of Delaware in 1965 and a law degree from Syracuse University in New York in 1968. During this time he married Neelia in 1966.
After graduating from law school, Biden returned to Delaware to work as an attorney before serving politics at New Castle County Council from 1970 to 1972. He was elected to the US Senate in 1972 at the age of 29, the fifth youngest senator in history. About a month later his wife and infant daughter died in a car accident, and their two sons were seriously injured. Although he considered suspending his political career, Biden was persuaded to join the Senate in 1973, and went on to win reelections six times, the longest-serving senator in Delaware. Become In 1977 she married Kejil Jacobs, and later had a daughter.
President's term and the office of Vice President
His 2008 presidential campaign never caught pace, and he dropped out of the race after finishing fifth in the Iowa Democratic Caucus in January that year.
After Barack Obama included enough delegates to secure the Democratic presidential nomination, Biden appeared as Obama's vice-presidential candidate. And on August 23, Obama officially announced Biden's election as the Democratic Party's vice presidential candidate, and on August 27, Obama and Biden won the Democratic Party nomination. On November 4, the Obama-Biden ticket defeated John McCain and his running mate Sarah Palin, and Biden also easily won the election for his US Senate seat. He resigned from the Senate post on January 20, 2009, shortly before being sworn in as the Vice President. In November 2012, Obama and Biden were re-elected for a second term, defeating the Republican ticket of Mitt Romney and Paul Ryan.
As Vice President of Joe Biden
Biden played an active role in the administration, serving as an influential adviser to Obama and a vocal supporter of his initiative. In addition, he was assigned notable work. He helped solve many budget crises and was instrumental in shaping US policy in Iraq.
Several months later, Biden – who enjoyed high favorability ratings, partly because of a candor and sociable manner that resonated with the public – announced that he would not enter the 2016 presidential election, noting that the family Was still healthy. Instead, he campaigned for Hillary Clinton, who eventually lost the election to Donald Trump.
Biden's close ties with Obama became apparent when he later surprised her with a presidential medal on January 12, 2017, days before he stepped down. When he referred to Biden as "my brother".
2020 presidential election
Biden was involved in politics and was an outspoken critic of the president. Biden immediately became a front-runner, and pursued a platform that was considered liberal, especially compared to such candidates. The poor performance of the party's first debate in June 2019, however, raised questions about Biden and sank his support. After the first three nomination contests in early 2020, Sanders seemed ready to be a party candidate. However, galvanized moderate voters did not worry about Sanders' electability in the general election, and South Carolina won a resounding victory in Biden in late February. Several candidates were subsequently dropped out, and in early March it had become a two-man race between Biden and Sanders. As Biden went on to win more, he soon took a commanding lead in the delegates. After the race for the coronovirus epidemic stalled, Sanders dropped out in April, and Biden became the presumptive Democratic nominee.
In the following months, Biden outlined a forum that included many policies that appealed to progressivists. He particularly supported government support such as low-income communities, ambitious climate change legislation, affordable child care and expansion of federal health care plans, the Patient Protection and Affordable Care Act, which was enacted during Obama's presidency. During this time, Biden gained a notable edge over Trump in nationwide elections, in part because he criticized the president's response to the epidemic that had caused the economic downturn that had hit the Great Depression.
In August 2020, Biden chose Kamala Harris as her partner – she became the first African American woman to appear on a major party's national ticket – and later that month, she was officially named the Democratic presidential nominee. Gone. Although pollination polling showed Biden with a significant edge in important battlegrounds, the actual competition proved to be very close. Nevertheless, Biden and Harris were successful in rebuilding the so-called "Blue Wall" through the Midwestern Rust Belt states, and on November 7, four days after the election, Biden garnered the 270 electoral votes needed to capture the presidency.
Awards
Location
Award
New York 26 April 1992
Ellis Island Medal of Honor
Georgia (U.S. state) 2005
True Ally Award
Maryland 23 November 2009
Annie Glenn Award
District of Columbia 3 May 2011
Distinguished International Leadership Award
New York 21 March 2013
Irish America Hall of Fame Inductee
Maryland 2015
Humanitarian Award
Awarded with Barack Obama
New York 17 October 2015
Humanitarian Award
Indiana 15 May 2016
Laetare Medal
Awarded with John Boehner
Pennsylvania 7 June 2016
Allegheny College Prize for Civility in Public Life
Republic of Ireland 24 June 2016
Republic of Ireland 24 June 2016
District of Columbia 6 December 2016
Robert F. Kennedy Human Rights Ripple of Hope Award
District of Columbia 1 March 2017
Congressional Patriot Award
New York 16 March 2017
HELP HERO Humanitarian Award
District of Columbia 5 October 2017
Zbigniew Brzezinski Annual Prize
New York 11 October 2017
Courage Award
New York 3 November 2017
United Nations Day Humanitarian of the Year Award
District of Columbia 10 December 2017
ASH Public Service Award
Delaware 8 January 2018
Josiah Marvel Cup Award
Delaware 14 April 2018
Common Wealth Award of Distinguished Service
District of Columbia 23 May 2018
Freedom House Human Rights Award
Ohio 11 July 2018
Excellence in Public Service Award
Tennessee 17 October 2018
Hyde Family Foundation Award
District of Columbia 29 November 2018
Luminary Leadership Award
District of Columbia 9 April 2019
Lifetime Achievement Award
New York 10 December 2020
Time Person of the Year
Awarded with Kamala Harris
You may also like
External links
President Joe Biden official website
Obama White House biography